TalkTalk admits cyber attack could set it back £35m
But the cost of its damaged reputation could be even greater.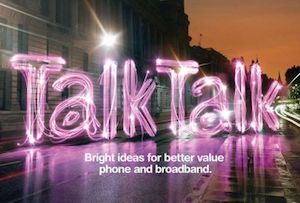 Today's TalkTalk results would have been a cause for celebration if it wasn't for the cyber attack that hit the company last month. The company's revenues were up 4.7% in the six months to September, and its interim dividend is up too, but all eyes are on another figure it released today - £35m.
That's how much TalkTalk estimates the attack could end up costing it in extra IT and customer service costs and lost revenue as a result of its website being out of action. Last week the company said that 4% of its customers had been affected by the breach, fewer than previously feared. But that's still almost 157,000 people, 15,656 of which had their bank details 'accessed'. All of those affected will be offered a free upgrade, in the form of a mobile contract, TV, unlimited calls or a broadband 'health check'.
'We have recently been able to confirm that far fewer people were impacted by the attack than originally feared,' said chief exec Dido Harding. 'However, TalkTalk takes the security of customers' data extremely seriously and we are taking significant further steps to ensure our systems are protected, as well as writing to all our customers outlining what we are doing to keep their data safe.'