TalkTalk shares rebound after 15-year-old boy arrested over cyber attack
The telecoms company has big questions to answer over how its website was hacked.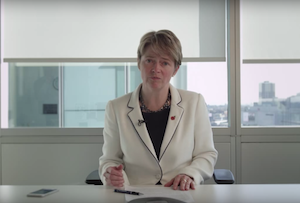 Dido Harding may wish TalkTalk had been hacked by Russian Islamists after all. A 15-year-old boy has been arrested in Northern Ireland in connection with the cyber attack that has seen the telecoms company's shares and reputation take a beating since it came to light last week.
The boy was arrested yesterday on suspicion of offences under the Computer Misuse Act and a house in County Antrim is being searched. Clearly, there's no confirmation yet the police have got their guy, but investors were nonetheless relieved: the company's shares have risen more than 9% this morning to around 245.6p, having dropped almost 13% yesterday.
Relief aside, the possibility that its website was compromised by a teenager is pretty embarrassing for TalkTalk (although if he is responsible, he'll probably still have companies and government agencies queueing up for his services - even if he did nick the idea of Russian Islamist cyber-terrorists straight out of a Jack Bauer plotline). It's even more cringeworthy given that the attack was reportedly a relatively run-of-the mill SQL injection (malicious code that tricks a system into allowing its data to be downloaded) - which Harding mistakenly called a 'sequential attack'.