Tate & Lyle's performance remains sweet despite slow US sales
Full year profit forecasts are still intact for the British sugar maker.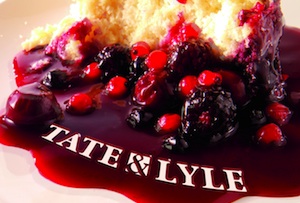 Cool US sales could have caused a souring of end of year forecasts for Tate & Lyle but growth in Europe and emerging markets has lifted speciality food sales enough to offset them. Cue brow wiping over at T&L. The outlook for the company now remains unchanged thanks to the second quarter results.

The unusually cold spring has been blamed for poor early year sales in the States, slowing the US beverage sector, impacting on Tate & Lyle's bulk ingredients sales.

The FTSE 100 company has pushed its net debt down in £426m as of the end of June, from £479m back in March. It looks like the firm, which also makes sweeteners Splenda and Tasteva, should still enjoy a year of profitable growth and shares are reflecting this, up 11% from the start of the year.
The company acquired Chinese food systems business Jiangsu Howbetter Food Co in a bid to accelerate growth over in China. Looking at the emerging markets results, this could well pay off.