Tax bosses under fire for 'sweetheart' deals
HMRC stands accused of cheating the public purse out of millions through under-the-table dealings with big businesses. But is it tax-dodging? Or arbitration?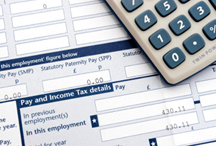 Most businesses accept that they need to pay tax. It is a practice ingrained in the fabric of our enterprising nation. The disputes occur over just how much tax.
The latest row centres on Goldman Sachs. HMRC's top tax office Dave Hartnett has admitted (only after HMRC solicitor Osita Mba blew the whistle, of course) writing off the investment bank's £8m bill on bonus payments – other sources set the figure at up to £20m. The story breaks just months after crowds gathered outside Vodafone stores to protest about the telecoms' reduced tax bill (it paid just £1.25bn to HMRC instead of the full £6bn owed).

Now, a report by the Commons public accounts committee accuses HMRC of 'specific and systemic' failures. Committee chair Margaret Hodge talks about a 'veil of secrecy' over HMRC's dealings with the likes of Goldman Sachs. The committee hearings have also found that two other (as yet undisclosed) firms struck similar deals with HMRC.

'You are left feeling that the sort of deals that are made with big business are different – sweetheart deals in some instances – from the sort of way in which corner shops are treated, small business are treated or hard-working families are treated,' says Hodge.

Fiscal regulation is cripplingly complex. Take into account multiple tax jurisdictions, umpteen currencies and legal nuances across the globe and international companies face a veritable quagmire of bureaucracy. Wranglings between corporates and various tax officials can go on for years, stuffing vast sums into the pockets of legal counsels and wasting hundreds of hours across the public sector.

It is not so surprising, then, that sometimes the taxman chooses to cut a deal instead. If Her Majesty's bean counters pull out their abaci and, shifting a bead here and a few beads there, work out that a few quid is better than the risk and expense of fighting for the whole pot, they will choose the lesser of two evils.

Whether you believe the practice is treacherous, downright illegal, or just part of the deal-making that controls the ebb and flow of cash in this country, it has been going on for time immemorial.

The difference now is that the sums involved are eye-wateringly huge: just as revenues have skyrocketed into the billions over the past decade, so have the tax bills. The second problem is that we're in the midst of a recession, which makes the numbers even more stupefying. And then there are the austerity measures. The UK public sector is being slashed to ribbons to cut the deficit, and evidence comes to light of these tottering great cash cows refusing to squeeze out their fair share of their loot. No fair, cries Britain.

Part of the problem is that big companies, with their pots of cash, have huge amounts of bartering power – not least because they can command a regular army of legal eagles, all promising to scrap their tax bills altogether. HRMC 'by their own admittance,' says Hodge, 'have very few people who have deep knowledge of tax affairs'. That is a sorry state of affairs indeed, when our own tax office knows less about our fiscal regulation than a be-wigged Moorgate hack.

So this is the question on everyone's lips: Why should the public pay its tax, despite being squashed by austerity measures, with the long arm of the law threatening dire consequences for failing to comply, while those who can afford to pay, wriggle free of their fiscal obligations?

Maybe trader Alessio Rastani was right: maybe Goldman Sachs does rule the world after all…