The taxman announces buy-to-let landlords are next on the hitlist
First it was restaurants, then bars and hotels, then sectors prone to 'under-the-counter' trades like hairdressers and plumbers. Now HMRC has landlords and builders in its tax evasion cross-hairs.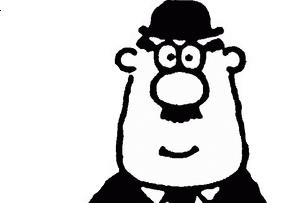 If anyone else caught Go Greek for a Week on Channel 4 yesterday, you were probably, like MT, left gawping by the astonishing examples of tax evasion and corruption that were presented as 'the Greek way'. All tax is paid by self-assessment; 95 % of taxpayers declare annual income of less than €30,000. It was xenophobic TV at its best but also thought-provoking: would anyone ever get away with that kind of thing over here?

Short answer: no. While the Greeks successfully hide infinity pools under camouflage tarpaulins and build lucrative businesses while claiming state pensions, all under the government's nose, our HMRC is to the Greek taxman what the Rottweiler is to the bichon frise.

In May this year, HMRC announced a special taskforce, the purpose of which was to track down, fine and shame tax evaders across this fair land. The ultimate objective: to recover some £7bn each year in unpaid tax. Eateries, boozers and flop houses were first on the menu. Today, HMRC is targeting even larger game: landlords with more than three properties and self-employed builders who suppress sales or over-claim expenses.

Mike Wells, HMRC's director of risk and intelligence, says: 'These taskforces will come down hard and fast on those who have chosen to break the rules and deliberately evade the taxes they should be paying. Honest businesses, however, have absolutely nothing to worry about.'
HMRC has not yet released figures on the cash raised so far through these taskforces, but we do know that there will be at least 12 different initiatives this tax year. Next on the hitlist: Scrap metal dealers in Scotland deliberately suppressing income or inflating expenditure; taxpayers not submitting their statutory returns across Corporation Tax, Income tax Self-Assessment, PAYE and VAT in the South East; and lastly fast food outlets in Scotland. Anyone selling a battered Mars bar under the counter could be in for a nasty shock.
Wells adds: 'HMRC is clear – if you deliberately seek to evade tax we can and will track you down and you'll face not only a heavy fine, but possibly a criminal prosecution as well.'