Taxman requests permission to burn rubber
HMRC has asked to join the list of emergency services legally allowed to break the speed limit, saying that high-speed chases are necessary for its covert surveillance of organised crime. Ner ner ner ner ner ner ner ner... VATman!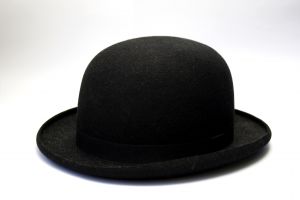 Nope, this is not a joke. The Department for Transport is currently consulting on allowing speed limit exemptions to be extended to services beyond the police, fire and ambulance services. There are a number of contenders vying for a place on the list: bomb disposal units, vehicles carrying organs for transplant, coastguard vehicles, and er... HMRC.
Of course, it's unlikely that it's your common or garden income tax inspector that wants the right to storm it down the M3. HMRC also carries out extensive undercover operations that combat serious crime such as drug importation or large-scale smuggling of fake goods.
Road Safety Minister Stephen Hammond says, 'It is only right that we look at allowing other services whose duties can mean the difference between life and death to exceed the speed limit when responding to emergencies.'