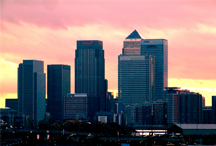 Taxpayers still vulnerable to bank failures
Quote of the day: 'Unfortunately it's about herding cats. Progress is patchy.' That's the verdict on G20 countries' efforts to reform banks, according to an anonymous pundit speaking to Reuters today. Taxpayers remain exposed to the biggest banks in the event of collapses, because governments have been slow to implement any new legislative protections since the crash in 2008. As it stands, it looks like Spain's taxpayers could be about to deal with a tranche of bank-collapsing mayhem...
Published: 17 Aug 2012
Last Updated: 09 Oct 2013
.
Find this article useful?
Get more great articles like this in your inbox every lunchtime