Team Sky's Fran Millar: 'I'll never top winning the Tour de France'
Millar can say with confidence that she's achieved her wildest dreams - but she says the cycling world should do more to attract and support women.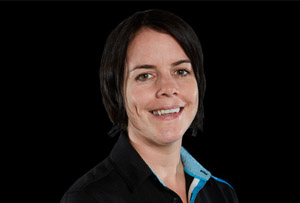 *** This article is from the MT Archive. It was first published on our website in July 2013.
For Fran Millar, the last 12 months have been not so much an emotional rollercoaster as an emotional version of the Alpe-d'Huez stage of the Tour de France. The one where they slog 12.3km up the side of the Alpe-d'Huez, before dropping for a couple of kilometres - and then beginning another long, hard climb to the peak at Col de Sarenne (NB - the tour is doing that stage twice this year. Ouch).
Millar is head of business operations and a founding member of Team Sky, the British pro cycling team which last year won the Tour de France and went on to see its lead rider, Bradley (now Sir Bradley) Wiggins, win a gold medal at the Olympics. Then, along with the rest of the cycling world, the team was rocked by the repercussions of Lance Armstrong's admissions that among his generation of cyclists, doping had been widespread in the industry.

Millar is one of the few senior women in the world tour, cycling's version of Formula 1 (she can think of two others) and, at 34 years old, she's young, too. She confesses, with a laugh, that she may have peaked too soon: just under a year ago, she was standing with her team on the Champs-élysées, watching as Wiggins was crowned champion of the Tour de France.

'It was a moment I'll never forget,' she says.

'Professionally, it will be incredibly hard to do better. As far as the eye could see, the street was lined with Union Jacks. And with Mark Cavendish (at the time another Team Sky-er) winning the final stage in his rainbow jersey as well. I had dreamed about this, but to have achieved it - I can't even imagine what I would have to do to top it. I literally can't imagine.'

That said, this year she thinks the team can do it again. Several days before the Tour begins, in a in a cafe at the Sky studios where Team Sky's marketing and commercial arm is based, Millar is fizzing with pent-up energy.

'At this stage near a race, it's always exciting because you're not not quite there, you've got all the opportunity and excitement ahead of you, and you just want to set off.'

Millar's been immersed in cycling since she was 15: her brother is pro cyclist David Millar. Instead of going to university, she went travelling for a year, and arrived back in Blighty 'determined to be in a better position, professionally, than my friends when they came out of uni'.

After a stint tempting, she worked her way up the ranks at a digital printing company, then moved to cricket bible Wisden. In 2000, after her brother won the yellow jersey in the Tour de France, she set up a business with a friend managing David. The business grew fast, and by 2006 the consultancy, Face Partnership was managing 'bigger and better talent' as well as managing - then running - sports events.

In late 2007, Millar was approached by Dave Brailsford, the performance director of the British cycling team. Brailsford was considering setting up a pro British road cycling team, and wanted her help. She jumped at the chance.

The first step was to entice a backer with deep pockets. As luck would have it, Sky was in the market for a sports team.

'They were looking for a sport they could invest in that would give them a genuine grass-roots engagement opportunity, as well as a story to tell at the elite level,' she says.

'They had identified swimming and cycling as the two sports that had the most potential, but cycling was the one where there was genuine latent demand. A lot of people had bikes, but didn't ride them, so there was this real opportunity to own the grass roots, and obviously there was this impending success on the horizon.'

So Team Sky was born. These days, from its success at professional level down to Sky's mass participation 'Sky Rides', the company has a phenomenal influence on British cycling. I point out Millar has made cycling trendy.

'The irony of it is that it was so achingly un-trendy 10 years ago. People were like, oh my god - you're in cycling? That is really losery. Now it's super-cool and everyone wants to be my friend. Brilliant! Who knew?'

Does she follow the example set by London's hipsters and ride a fixie?

'I've got a single-speed but I would never ride a fixie because it's actually really hard. You can't free-wheel - and it's just too alien to ride a bike you can't stop pedaling. I think people underestimate how hard it is.'

Being one of the few women at a senior level is, she says, a challenge - not least from a practical point of view.

She cites the example of the month-long training camp team members attend in Majorca every January.

'You're in the same hotel as everyone else, wearing the same clothes, eating the same food at the same time - my peers and my manager never quite understood why I'd get emotional,' she says.

'Then the same thing happened to two of the junior girls on the team this year - and I was like, I know exactly where you're at. Go have a walk, put your own clothes on, do something different for half a day. And when they came back, they were the life and soul. It's just that women and men handle similar situations so differently.'

Tears aside, women's position - or lack thereof - is an endemic problem the sport, particularly in road cycling, where women's teams are notable by their absence in coverage. The fact that Team Sky is yet to include a women's team sits uncomfortably with Millar - although she concedes that, from a business point of view, sponsoring a women's team wouldn't make much sense.

'Currently, the international [women's] sport isn't as big a business opportunity because it's not as well covered. But I think it's definitely something we should look at. It makes it harder to communicate with women when you don't have a team to talk about.

'We've got some incredibly, phenomenally talented female riders in this country: Lizzie Armitstead, Lucy Garner. I think it would be nice for them to have something similar to what the boys have got' - although she does add that Sky 'supports and promotes women's cycling through its sponsorship of British cycling and its grass roots work'.

The other challenge for the team - and across the entire cycling industry - is keeping accusations of doping at bay. Millar says it's affected everyone: two members of the team, who have now left, have confessed to doping in the past.

'It's not really about what Lance Armstrong stole and cheated and everything else during his career - it's that for an entire generation of cyclists he is still stealing people's careers and people's ability to be proud of what they've done,' she says.

'One of our team members won a massive race at the start if this year, and in the post-race press conference he was being bombarded with accusations that he was doping. I understand why people feel that way, and as the world's number one team we have a burden of responsibility to answer those questions.