Tech workers earn 36% more than the UK average
The Tech Nation 2016 report reveals just how well the nation's fast-paced industry is faring.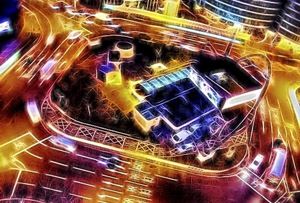 Considering investors ploughed a record £2.5bn into UK tech firms last year, it's probably not surprising to hear digital industries grew 32% faster than the rest of the economy from 2010 to 2014. Or even that an average advertised salary in a digital tech job is £50,000 – 36% higher than the national average.
What is perhaps a little more eye-catching is that 41% of digital tech jobs exist within traditionally non-digital industries, according to Tech Nation 2016, a new report by government-backed Tech City UK and innovation charity Nesta.
'In that sense it's quite resilient,' Gerard Grech, CEO of Tech City UK, tells MT. 'The tech industry is having a transformative effect on traditional industries like transportation, like the public sector, and they're contributing job growth, job creation and economic wealth for the country.'