Another teenager has been arrested over the TalkTalk cyber attack
The embarrassment for the embattled telco just keeps on coming.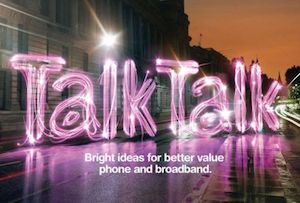 A second teenager has been arrested over the cyber attack on TalkTalk that allegedly saw the details of millions of its customers stolen. But has Friday night come early for chief executive Dido Harding, as the police close in on the perpetrators and the prospect of bringing this sorry affair to a close? Or is it yet more embarrassment at the probability that a network of spotty adolescents penetrated one of Britain's biggest communications companies?
As with many things, it's a bit of both.
The 16-year-old boy was arrested on suspicion of Computer Misuse Act offences in Feltham in west London. Like the 15-year-old from County Antrim in Northern Ireland arrested on Monday, he was bailed. A third address in Liverpool was also searched, the Metropolitan Police said.