Telefonica, EE eagerly court BT's mobile billions
With BT about to make its decision over which mobile operator to buy, the rivals are falling over themselves to sell.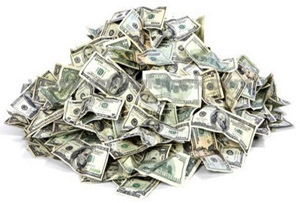 Which mobile operator will BT buy? That's the £10bn question in the telecoms sector today. 'High-level' talks with EE's owners Deutsche Telekom and Orange are apparently ongoing, but there's no denying that Telefonica has gone the extra mile. Its chairman Cesar Alierta has flown into London with the express intention of persuading BT to choose Telefonica's UK arm, O2, over anyone else.

Now as students of the takeover market will know, such fervent desire to sell your own company to a rival is pretty unusual - in public at least. In M&A, traditionally the acquirer is a good deal keener on the idea than the acquiree, and the courting is done the other way around. So what's going on here?

The deceptively simple answer is consolidation - thanks to the march of technology, in the telecoms business the medium and the message are themselves merging, so that content providers like Sky are getting into broadband, while infrastructure specialists like BT are buying up TV rights and launching new digital channels like nobody's business.

In this fast-changing 'quad play' world we can say two things about those companies which will eventually emerge as winners: they will have deep pockets, and there will be a lot fewer of the combined entities than there are separate content and infrastructure businesses today.

Hence the rush by the owners of O2 and EE to flog bits of themselves off while the going is good. Neither has the appetite or funds to go seriously quadplay in the UK by itself, so the only remaining question is who will buy them, and for how much.

For his part, BT's dashing and immaculately-coiffed new boss Gavin Patterson has made no secret of the fact that he wants back into mobile and is prepared to spend in the region of £10bn to do so. If he chooses O2 he will probably get away slightly under budget - any deal would be expected to come in around £9bn. EE on the other hand would cost more - the suggested figure is around £12bn - but bring more customers and stronger licenses in the all-important and crowded UK radio spectrum.

O2 is also, of course, essentially the business that BT sold out of back in 2001 (when it was called Cellnet) so has the advantage that integrating it back into the mothership ought to be easier.

There's also the final point of what happens to the unsuccessful suitor - it's a racing certainty that whichever firm is not bought by BT will be bought by someone else who might not be quite so corporate and could drive a much harder bargain.

So the prospect of being snapped up on the cheap by an asset-sweating private equity consortium may also be adding to the urgency felt by those hard-selling Telefonica and EE execs.

MT's advice to Patterson? Bosses of BT don't get to be popular very often so make the most of it while it lasts...