Ten job ads you need to see
Some are funny, some are clever and some are just plain weird.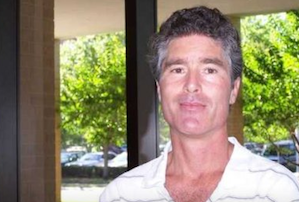 William is looking for an employee. He's a handsome chap, leads a glamorous lifestyle and lives in the epicentre of golden tans and pert bottoms that is Santa Monica. He has advertised for the role of personal assistant on Craigslist and we think it's an ad worth sharing.

He is cutting out a lot of the hard work of reading CVs by simply asking for prospective employees to send photos of themselves – how efficient of him. As if to lead by example, he's posted 12 photos of himself - so applicants get the drift. To help him to narrow down the number of applicants – he's clearly expecting a tsunami of responses – he suggests it would be better if applicants were single and unattached (are those not the same thing?). He also says the hourly rate of $10 could rise if he has a 'successful connection' with the candidate.
Don't believe us? Feast your eyes on this…
1. William


Luckily for him, his advert has gained the attention of the press, we're sure he'll have no trouble filling the role now.

Here are some other interesting job ads you should see.