Ten Top Tips: What 4G can do for SMEs
With speeds expected to be five times faster than 3G today, Martin Stiven talks us through how small businesses will be able to benefit from new superfast 4G.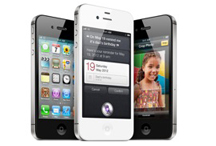 EE has just announced pricing for its new superfast 4G service for consumers and businesses across the UK. The 4G network will bring numerous benefits to small firms, enabling them to become more productive, efficient and flexible. Here are 10 ways that small businesses can get 4G and use it to drive their firm forward:
1. Check you can get 4G
You'll need a compatible device and to check www.ee.co.uk/coverage to see if you can get coverage. Second, ensure you have a 4G compatible device. Third, pick a 4G price plan. Finally, request a 4G SIM card from EE.