Ten Top Tips: Cut down customer churn
Cash-strapped consumers spend less, shop around more, and are always on the hunt for a better bargain. This makes for an increasingly competitive business landscape. Jo Causon, CEO of the Institute of Customer Service, has these ten top tips for boosting customer loyalty and avoiding the dreaded 'churn'.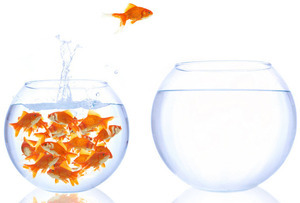 Many businesses are already feeling the effects of 'customer churn'. Consumers are becoming ever more flighty - it's tough just to get that second order, let alone upsell. We conducted a survey recently that found 41% of leaders expect the war for customers to intensify even further this year, threatening some £2.23 billion of revenue. But there are a few ways that you can fight back...
1. Get your priorities in order
Our research has found that 35% of business leaders identify customer churn as the greatest threat to their business. Since customer retention will be critical to your business' ability to grow, you must focus on it as a key business goal. Align your people, processes and strategy toward providing an excellent customer experience and make sure it is embedded throughout the whole organisation.

2. Cutting back is not an option
Senior managers put the cost of replacing a single customer at more than £6,500, and an average of 58 days. Cutting back on service can be a false economy. Instead, look at both the 'soft' – intangible or emotional – and financial returns of customer relationships and invest in building customer loyalty.

3. Don't make the wrong sacrifices
A third (31%) of business leaders say their quality of service has been impaired due to a short-term focus on cost-cutting and sales. Price and product are the foundation of great service – build on this with value-added customer initiatives.

4. The customer is always right
Acquiring and retaining loyal customers will be crucial as almost half (47%) of consumers describe themselves as more likely to switch companies in the future. To combat this, consider how your business strategy and operating model reflect what today's consumer really wants.

5. Train from the top down
Customer service is a true profession, so work to equip and train your employees to provide the best service. Empower, motivate and develop professional skills in your workforce – customers will benefit and so will employees.

6. Engage and empathise
The softer elements of the customer experience and engagement are often forgotten. Consumers want to be treated as people, not numbers. Demonstrate that you understand, and deliver consistency, to ensure customers become advocates for your business.

7. Get social
Social media gives your customers a platform for feedback and sharing, but make sure you have one too. Use the range of digital channels available to both monitor customer reactions and engage with them to improve the whole service experience.

8. Prevention is better than cure
Complaints cost time and money but a workable, practical system will help you identify weaknesses. Track customer feedback and embrace streamlined engagement and monitoring solutions, such as CRM, to ensure you solve issues as quickly as possible.

9. Think strategically
Service is a key driver of bottom-line performance and will be the critical strategic battlefield in the intense competition for customers. Revisit customer service strategy regularly, assessing how your customers and employees perceive it, and how it compares to competitors' strategies.

10. Service counts
83% of consumers surveyed in our research identify the quality of service they receive as important to loyalty. Above all, differentiate, and promote yourself on the quality of your service to ensure that customers keep coming back for more.
The Institute of Customer Service is the independent, professional membership body for customer service.