Ten Top Tips: Cycle to work during London 2012
Chris Boardman, former cycling world champion and Olympic gold medallist, has these tips for getting staff on their bikes.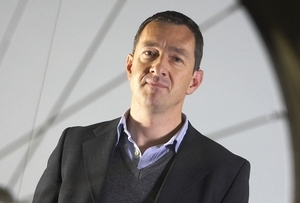 During the London 2012 Olympics, the public transport network will be much busier than usual. TfL and London 2012 are urging businesses located in Games hotspots to consider alternative travel options. So how can businesses encourage staff to cycle and cut down on lateness and absenteeism during the Games? Here are my top tips...
1. Build a community
Building a cycling community at work is a great way of encouraging workplace relationships and increasing motivation. Consider introducing a buddy system, which matches people who are cycling the same way so they can ride together. Organise regular social rides, develop a dedicated Twitter feed or website, or produce a regular newsletter, to make sure staff stay interested.
2. Secure your employees' bikes
There is safe, convenient bike parking all over London, on streets, at stations and at many work places. If a firm doesn't have parking nearby or on-site, free stands are available from TfL or there are lots of cheap and easy-to-install stands that can be placed within a building. Providing lockers at work also means staff can store their helmets and clothes securely.