Ten Top Tips: Encourage a smoke-free workplace
Welcome to Stoptober, the month when millions of UK smokers attempt to kick the habit. But how can employers help their staff along the road to a smoke-free life? Sirona Care & Health's Martyn Price has these tips.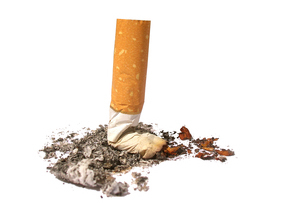 Many thousands of people struggle to quit smoking each year. This is why national campaign Stoptober, which gets underway this week, is encouraging smokers to band together in the first ever mass quit attempt. Smoking causes extensive damage to the health of workers and their colleagues, as well as costing companies an estimated £2bn a year: £1.1bn from smoking-related illness absences, £914m from smoking breaks and £133m from fire damage.
In the interests of the bottom line, and the longevity of your staff, here are some top tips for creating a smoke-free workplace:

1. Provide free nicotine replacement therapies
If you are serious about encouraging a smokefree work environment, you could try providing free NRT products (patches, gum, lozenges, microtabs, nasal spray or inhalators) to staff wishing to quit smoking. A 2009 study by the London School of Economics estimated that companies lose around £2 billion a year due to smoking, so a small investment into helping people quit could offset vast future expenditure.

2. Provide regular 'Health Days' in the workplace