Ten top tips: fake it til you make it
You may be small, but your clients don't need to know that, suggests Moneypenny co-founder Ed Reeves.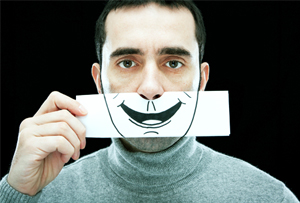 The Federation of Small Businesses says small business confidence is at a three-year high. The downside, of course, is that competition among small firms is higher than ever – but Ed Reeves, the co-founder of call centre services Penelope and Moneypenny, argues that there are ways and means of attracting new business. It's merely a matter of faking it…
1. Get a City office
A huge proportion of businesses with a registered City address have never actually set foot inside that office – it's all for appearance. It's easy to pull off: go for a virtual option from a serviced office, so you can rent a meeting room or a workspace when you need to – thereby showing that you really do have smart City premises. Just make sure you're in when your clients call…
2. Have a professional email
Using an internet (@gmail.com or @hotmail.co.uk) email account doesn't look very professional. Getting an email with your company name as the suffix couldn't be easier – and it'll immediately help you project a larger company image.