Ten Top Tips: Make the most of the Diamond Jubilee
How can businesses take advantage of the commercial opportunities presented by the Diamond Jubilee? Richard Barrett, managing director of Initials Marketing, which is working on the Big Jubilee Lunch for Eden Project, has some ideas.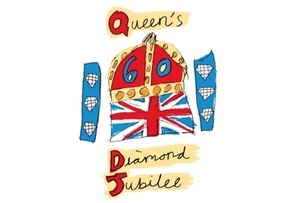 1. Make whatever you do relevant to your business
Don't do something totally out of character just because you think you should have a presence on this occasion. It will smack of jumping on the Jubilee bandwagon.
2. Ensure you engage with the correct authorities
The Jubilee isn't as legally restrictive as other events, but avoid the temptation to just crack on. Check with the Lord Chamberlain's Office on what you can and can't do. You're dealing with a nationally treasured brand with its own set of guidelines. In addition, the Lord Chamberlain's office may be able to connect you with other businesses to make a larger impact. Also, visit royal.gov.uk to understand the usage of various creative assets.
3. Copy the Olympic experts
The Olympics aren't the only ticket in town for businesses this year, but they're certainly popular, especially for global companies. It pays to watch what practiced hands such as Cadbury and other sponsors are doing to maximise their Olympic links, and adopt similar strategies for the Diamond Jubilee. Bar none, they're all using promotional, digital and advertising routes to get closer to their audiences through their Olympic tie ups.