Ten Top Tips: Why ditching email is the way to go
Microsoft encourages email downtime, VW stops its servers sending Blackberry messages out of hours: when did email lose favour among businesses? Lee Timmins looks at some reasons to ditch email.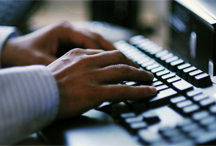 Email was designed to usher in the 'paperless office', but what we save in paper and ink, we're losing in time. A growing body of research suggests email's benefits are outweighed by its drawbacks. Here are some reasons why we might be better off without it:
1. Time: The average employee receives over 50 emails a day – many receive double that number. Simply reading these messages can swallow up 28 percent of their time, according to one study. Another claims that UK workers spend 32 days a year managing messages. Managers can justifiably view this as wasted time that adds no value to work.
2. Bad management: Management by email has become too common. Perfunctory exchanges take the place of personal interaction and can provide only a partial picture of what's going on in the business. If managers use email to avoid difficult conversations, they can have the illusion of control but may be missing the bigger picture.