Ten Top Tips: How to write a business plan
So you've got a great idea for a business, what next? The business plan, of course! Here's what to include and why.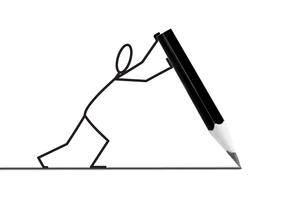 1. Why do I need one?

A business plan serves multiple purposes. Internally, it helps to define a strategy, plan an approach, determine what resources you have to work with, and determine company financials. Externally, it can help a business win investment by demonstrating its potential, the founders' ability and experience, and the financial reward for investors.

2. What to include

A business plan should include details of the business model, the management team, competition, market, opportunity, services, marketing, sales, financials and an exit strategy.

3. One size does not fit all

While the key message of a business plan will be the same whoever you are writing it for, it should be tailored specifically for your audience, be that a bank manager or potential investors or members of your team.

4. Know your market

Define your market, show there is demand for your goods or services and that the opportunity is potentially lucrative. Do this by explaining who your customers are and include financials that prove there are enough of them to build a business around.

When conducting market research, it is important to speak to your target customers first-hand and understand their viewpoint. If looking at an international market, be sure that you understand the local cultural sensitivities as well. It could be advisable to use someone with local market knowledge to assist.

5. Value proposition

Once you have established the market and who your customers are, you need to explain why they would choose you. What is your unique selling point? What are your strengths? Why is your offering better than the competition? It could be that you are faster, better quality, tougher, cheaper or better for the environment.

6. Management team

Make a case as to why you are the best person, people or group to lead the business and take this value proposition to market. Include full biographies of your team and stress any relevant pieces of information, such as their experience within this market and/or selling this product. Also outline the roles that each member will play, to give an idea of the company's structure. This is also where any ownership rights should be clarified.

7. Action plan

Next, look at how you will you spend your time and money. Give examples of how you will drive your business through sales channels, outline your marketing plans and objectives and specify a timeframe to meet these objectives.

8. Financials

Having identified your market, worked out your assumptions on what you could sell and how long it will take you to sell it, you should now be able to provide an idea of what the end of year one will look like. Ideally you should do a three or five-year plan and provide a profit and loss forecast, cashflow statements and balance sheets. If seeking investment, you should also give an educated estimate, supported by financials, on how much the investor should expect back.

9. Be realistic

Do not be tempted to exaggerate your yardstick for success. Much as you love your company, stating that you will be internationally successful overnight will only damage your credibility.

10. Get the tone right

When it comes to writing a business plan be clear and concise, optimistic but not unrealistic. It could be the most important document you ever write.
Daniel Callaghan & Adam Riccoboni are the founders of MBA & Company, which matches small businesses with freelance consultants with MBAs from the world's best business schools.