Ten ways to cut costs without cutting jobs
Is it possible to trim waste and streamline a business without losing staff? Simon Macpherson of Kronos says it is - you just need to make sure the workload is evenly spread.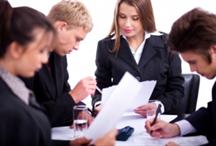 As the economic turmoil looks set to roll into another year, businesses of all shapes and sizes are feeling the pressure to do more with less. When looking to see how operations can be streamlined and budgets tightened, losing people is seen as the logical solution for many.
But before taking this step, it's worth asking a few questions about how well the workforce is being utilised and how many people the business really needs to operate efficiently and profitably.
Understaffing has an impact on service delivery, productivity, sales and ultimately the bottom line; on the other hand, overstaffing is wasteful and expensive.