Ten ways to: Motivate the team
Staff looking a little tired? Get them going with these tips.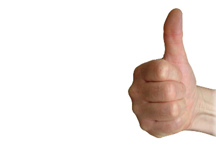 1. Let people choose
2. Make it a pleasant place to work
3. Allow staff to work flexibly
4. Consider an internal awards scheme
5. Show an interest
6. Avoid cash incentives
7. Create clear goals...
8. ... and track progress
9. Lead from the front
10. Say thank you
.