Terry Leahy in shock 'Tesco doing badly' revelation
Tesco's former boss says the disaster-plagued store has forgotten what it's good at. Who knew?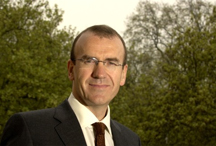 It is considered right and proper for former corporate bosses to stay politely neutral on the performance of their successors, and until now Sir Terry Leahy has done just that. In a 'hush-hush' conference call with investors organised by Bank of America Merrill Lynch and reported by the Sunday Times, however, Tesco's old master broke with decorum.
Leahy said Tesco had 'focused too much on what it isn't rather than remembering what it is and working with that' since he left the helm. 'What it is,' he said, 'is a very big brand in the centre of the market, and clearly if you're weak in the centre you can get attacked from all sides.'
Essentially, then, Leahy has deduced that Philip Clarke got it wrong. Sherlock Holmes would be amazed. Of course, Leahy wasn't going to defend Clarke's record, given that if Clarke's strategy wasn't at fault, then it must have been his own.