Tesco is under criminal investigation by the SFO
The Serious Fraud Office is now probing the supermarket's seemingly never-ending accounting scandal.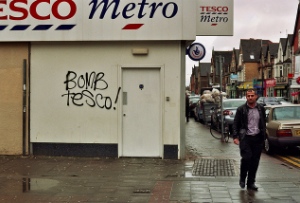 The Serious Fraud Office (SFO) has launched an investigation into Tesco's overstatement of profits, piling the pressure on Britain's biggest retailer. The agency joins the Financial Reporting Council in probing the supermarket's accounts, but a previously announced investigation by the Financial Conduct Authority will now be superseded by the SFO's - presumably so they don't trip over each others toes.
'Tesco has been cooperating fully with the SFO and will continue to do so,' the retailer said in a statement.
Last week its chief executive Dave Lewis announced the results of a Deloitte investigation which had found the total overstated profits to be £263m over the past three years, more than the £250m which was initially reported.