Now Tesco is being investigated by the FCA
The City regulator will launch a full-blown investigation following the revelation that profits were overstated by £250m.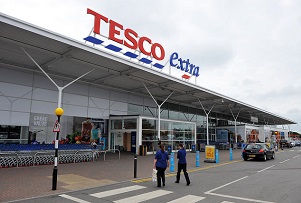 If Dave Lewis thought his rocky first month as chief executive of Tesco was a one-off he will be severely disappointed today. Just 30 days since he took on the top job it has emerged the FCA, which can prosecute anyone who misleads stock market investors, has launched an investigation into the supermarket chain's £250m accounting scandal.
Britain's biggest supermarket chain was rocked last week by the revelation that four executives, including UK boss Chris Bush, had been suspended after a whistleblower informed Lewis that profits had been overstated by £250m.
In a to-the-point statement today, Tesco said, 'The Financial Conduct Authority (FCA) has notified Tesco that it has commenced a full investigation following the overstatement of expected profit for the half year. Tesco will continue to co-operate fully with the FCA and other relevant authorities considering this matter.'