Tesco pays out $12m to disgruntled shareholders
The supermarket's accounting scandal isn't going away anytime soon.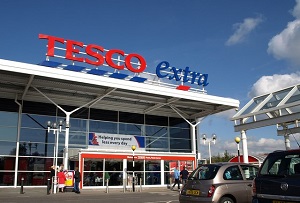 The legacy of Tesco's ever-worse accounting scandal drags on. Today the supermarket agreed to pay out $12m (£8m) in an out-of-court settlement to disgruntled US shareholders, despite refusing to admit any liability.
The shareholders were angry about Tesco's admission last September that it had overstated profits by £250m (a figure that's since been revised up to £326m) by manipulating the way it accounted for payments from suppliers. There's a good chance this won't be the last time Tesco ends up paying off its backers – similar proceedings are waiting in the wings, including a European challenge that could cost it 'billions' and a smaller case in the US.
Tesco's share price crept up around 1.5% this morning, perhaps in relief that this first suit was settled, and not for a ridiculous sum. But the supermarket's problems are far, far from over. Despite the 'drastic' actions of chief exec Dave Lewis, who was drafted in to turn things around, its sales continue to slide.