Tesco sales keep rotting as Waitrose nabs record market share
Aldi and Lidl are still surging ahead, but their growth has slowed (only just).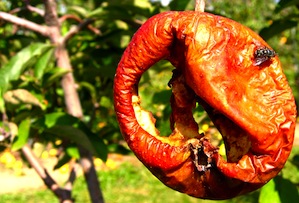 It's a now-familiar trend in the grocery industry: Tesco haemorrhaging sales and market share, while Waitrose and Aldi and Lidl continue to expand their territory at the top and bottom of the market.

And the latest figures from Kantar Worldpanel confirm that. Tesco was once again the worst performing supermarket, with sales down 3.6% in the 12 weeks to October 12th compared to the same time last year. Over the same period, its market share slipped 1.5% to 28.8%.




It's not as bad as last month for Tesco, when sales fell 4.5% year-on-year according to Kantar data. Nonetheless, the tide is still yet to turn and today is only the latest in a string of bad news days for new boss Dave Lewis, who is expected to report half-year profits were around 50% of what they were last year on Thursday, after a £250m hole was discovered in its accounts.

Meanwhile, Sainsbury's is also not faring well in the brave new world of supermarket price wars, with sales down 3.1%. Morrisons' revenues fell 1.8%, but it could yet be on the brink of a turnaround – in July they dropped 3.8%. So far, Asda is the only one of the 'Big Four' supermarkets to stave off the German discounters' successfully, with sales and market share up 1% and 0.1% respectively.

Waitrose, on the other hand, is doing just fine at the top of the pile, with its sales up 6.8% and market share growing 0.3% to a record 5.2%. But its performance still pales in comparison to Aldi and Lidl, which raked in sales growth of 27.3% and 18.1%. That's lower than previous months, particularly for Aldi. But when you're growing that fast, what's a couple of percent between friends?