Tesco shares plunge 15% after profit warning
100 days of horror: It's hard to imagine Dave Lewis is enjoying himself after notching up his century at Tesco.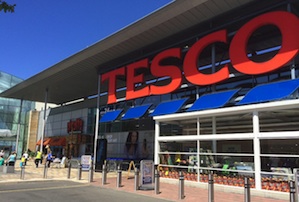 It's probably not the announcement embattled Tesco boss Dave Lewis was hoping to make after 100 days as chief executive. Tesco warned today that it doesn't expect this year's profits to exceed £1.4bn - way below the £2bn expected by analysts and the £2.4bn to £2.5bn guidance Tesco issued in August.
Locked in a price war with discount supermarkets and its other competitors, Tesco has been in the doldrums for a while but was left reeling by the news in September that its profits had been overstated by around £250m. Today Lewis said he was running the business with a focus on creating 'sustainable value.'
'Whilst the steps we are taking to achieve this are impacting short-term profitability, they are essential to restoring the health of our business,' he said. 'We will not engage in short term actions that compromise in any way our offer for customers.'