Tesco staff 'misled auditors' to boost results
Chief exec Dave Lewis is set to announce early findings of investigation into profit black hole.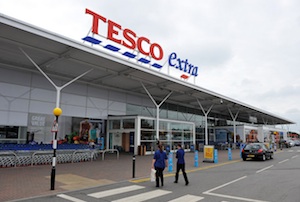 Tesco's new chief executive, Dave Lewis, is set to announce early findings from investigations into the supermarket's £250m accounting scandal this week. Leaks are already emerging, with one source telling the Telegraph that investigators from Deloitte and Freshfields have found evidence that a small group of Tesco staff deliberately misled auditors and accountants to hide poor financial results.
The scandal is thought to involve Tesco booking supplier payments that were conditional on hitting sales targets that were never going to be met. Such practices have been going on for some time, but were ramped up in the previous six months as Tesco's performance slumped, the source said.
Lewis will update the market on the investigation's initial findings as Tesco unveils its delayed half-year results on Thursday. Its trading profits for the period are expected to be around £850m, down from almost £1.6bn in the same period last year.