Tesco has suspended three more execs over accounting scandal
The retailer has now asked eight executives to step aside since its £250m profit overstatement emerged.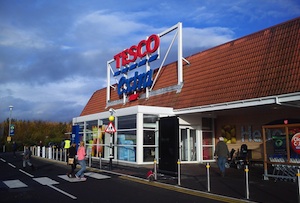 The bad news for Tesco keeps coming as today it confirmed it has asked three more senior executives to stand aside over its £250m profit overstatement scandal.

Dan Jago, director of wine, spirits and beer, Sean McCurley, a category director of convenience foods and William Linanne, in charge of impulse purchases, became the 6th, 7th and 8th senior bosses to be suspended after a whistleblower raised concerns with incoming chief executive Dave Lewis last month.

'We have asked three employees to step aside to facilitate the investigation into the potential overstatement of profits in UK food for the first half of the year,' said a Tesco spokesperson. 'We will provide an update on the investigation with our interim results on 23 October.'

Jago, a former naval officer, has been director of wine since 2012 and was handed responsibility for beer and spirits in September, ostensibly to 'ensure that best practise is unified...across all alcoholic drinks categories.' It remains to be seen what those practices are.