Tesco and the true cost of losing a good reputation
Reputational value is a vital contributor to market capitalisation, and it can be measured, say Simon Cole and Sandra Macleod of Reputation Dividend.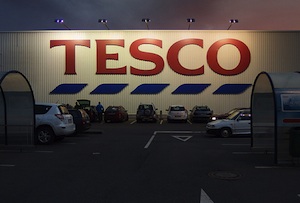 What's a reputation worth? It's a question that every board in the country would love to have an answer to, and it's one that a closer look at the cumulative results of Britain's Most Admired Companies can help shed some much-needed light on.
Take the corporate morality tale that is Tesco. Not so long ago, it was a major force in the Britain's Most Admired rankings, on its way to being a permanent glittering fixture. It has won the overall title a record six times, and achieved first or second place in three out of the four years up to 2010, when chief executive Sir Terry Leahy announced his retirement.
---
---
But since then, things have gone badly wrong: the horse-meat scandal, profit warnings, that £263m black hole and now an SFO investigation. This year, it's at 181 in the table. How much reputational damage has been done? By our calculations, the firm has lost no less than £13.5bn of reputational value since the peak at the end of 2011 (see graph).