Tesco unveils grand plans for China
The supermarket wants to quadruple its sales in China to £4bn in the next five years. And who'd bet against it?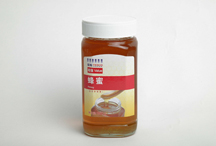 Now that it's conquered most of the UK's high street, Tesco has another market in its sights: the supermarket chain has unveiled grand plans for its Chinese business. Apparently, it wants to grow its sales in the region to £4bn before 2015. To do that, Tesco says it's going to have to double the number of hypermarkets it has in the country to 200, and open another 50 of its (slightly sinister-sounding) 'Lifespace' malls. Compared to its competitors, the supermarket is actually a bit of a latecomer to the Chinese market – but CEO Sir Terry Leahy says it's merely been biding its time…
The world's third-biggest retailer flew analysts out to China this weekend to demonstrate its plans first-hand. According to figures out this week, Tesco generates a third of sales and 22% of profits from its international operations, and things certainly look promising in China, with like-for-like sales growth jumping by almost 9% in the nine weeks to October. And given that by 2025, there are expected to be 221 cities in the country with a population of more than 1m (that's compared to just 35 in Europe), Tesco is presumably expecting it to make a sizeable contribution to those international figures.
The supermarket also managed to impress those in the delegation with its strategy. It may have entered the market later than competitors like Wal-Mart, but its strategy is very different. In contrast to its one-size-fits-all take on British shoppers (ensuring you can get your Finest Oatcakes anywhere from Orkney to Penzance), in China, it's placed a focus on local markets. Because, as one analyst points out, 'tastes do not travel from one city to the next, let alone province' – which means that Tesco has had to customise each of its stores to local tastes by recruiting local experts to help it woo shoppers. So that means that the Dachendong store, for example, has fresh soft-shell turtle and sea cucumber in a paddling pool in the middle of the shop. Not the sort of thing you're likely to find in your local Tesco Metro…