Tesco's own shareholders could sue it for billions of pounds
A group of lawyers has said it plans to bring a claim against the supermarket for overstating its profits.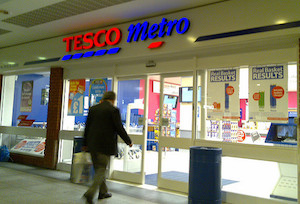 Yesterday MT wrote that Tesco might be finally closing the door on the Philip Clarke era as its new chief exec, Dave Lewis, tries to lead it out of the doldrums. But today there's a reminder that the fallout over the supermarket's £263m profit overstatement is far from over.
Tesco is facing a lawsuit filed on behalf of shareholders in the UK and Europe for the impact the overstatement had on its share price. Tesco Shareholder Claims (TSC), a group funded by the US law firm Scott + Scott will bring the claim, after the firm launched a similar case on behalf of investors in the US last year. TSC says it expects to claim for between 50p and 70p per share, which would mean a potential cost to Tesco running into the billions if it was successful.
'Tesco is one of the widest held stocks in the UK and this loss has hit pension funds and investors across the UK and beyond,' said the group's chairman, John Bradley. 'We look forward to bringing this claim to court".