Tesla bets $5bn on battery 'gigafactory' in Nevada
Tesla Motors CEO Elon Musk is to build his first giant battery factory in the state of Nevada, America's gambling capital.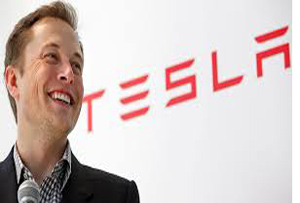 The $5bn plant, which could employ 6,500, is part of Musk's stated intention to double the global production of Li-ion battery packs suitable for EVs over the next 3 years, and reduce the price by 30%.

With characteristic flair (some might say hubris) the ambitious and unconventional Musk has christened the putative plant a 'gigafactory', apparently because he intends to make batteries with a capacity of some 35m gigawatt hours there by the end of 2017. That's enough to make Back to the Future's Doc Brown's - to whom a paltry 1.21 gigawatts seemed impossibly large - jaw drop even further.

Musk's technology partner in the deal is Panasonic, which will make the actual Li-ion cells to go in the Tesla car battery packs. If all goes according to the script then this plant will be the first of many, a deliberate attempt to disrupt one of the big global limiting factors to electric vehicle take-up, that of battery production, availability and price.

Tesla's current production car, the Model S, sells for upwards of £80,000, and despite being very well received by critics and buyers alike there are fears that the price tag is simply too high.

Lux Research last month predicted that Tesla would sell only 240,000 cars a year by 2020, rather than the 500,000 it is aiming for. A new generation of cheaper Tesla's is on the drawing board, but entirely dependent on a cheaper battery pack that costs no more than $35,000 but still allows 200-300 miles between charges.

The move to Nevada comes as a surprise to some, not least to the governor of California Jerry Brown who has been lobbying hard for the pant to be built there. Tesla already has its HQ and car production plant in California, but has clearly decided that Nevada is the place to make batteries.

The market doesn't seem to quite agree, with Tesla shares dropping about 1% this morning to $281.19. But is it really such a big gamble? The risk he is taking may be overblown or at any ratemisunderstood, because it's a technical and operational rather than strategic challenge.

In other words, can he build such a factory, in the time he says he can, and will it produce high-capacity batteries at low cost? Because if he can do those things, the batteries will sell like hot cakes for all sorts of uses, from solar and wind power storage systems to public service vehicles and who-knows-what else.

Whether or not they all end up in Tesla cars thus becomes something of a moot point…