TfL's potty-mouthed Sir Peter Hendy and the power of straight-talking
EDITOR'S BLOG: The public loves the real deal - politicians take note.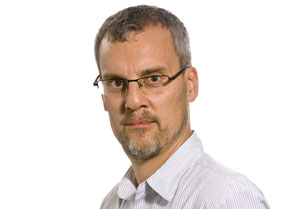 MT got a nice scoop yesterday. We found a very senior boss within public service willing to speak his mind and be honest. Politicians on the stump for the next three weeks take note - your public loves the unvarnished truth.
Transport for London boss Sir Peter Hendy told MT that some suburban trains into the capital are 'shit' and that their 'revenue protection' behaviour - the way they fine even those customers who make genuine mistakes at the drop of a hat - is like the 'Gestapo.' Southeastern, the rail operator which runs the services from Kent into London, was his particular target. All hell has broken loose and everyone is expressing amazement at his wild sentiments.
I doubt very much that his 'outburst' was not pre-meditated. There is a lot of politics involved here and Hendy hasn't done a job like his for so long without developing keen political instincts. He wants more power over train services into London which are, in truth, pretty poorly run at the moment. He can point to cool things like the Victoria Line and Boris bikes to show he can get stuff done. His TfL adverts running in the underground at the moment slyly point out that all the money goes back into the operation because, unlike the private train operators, TfL isn't profit-making.