Take that, France: Germany cancels Russian defence contract
Germany has clearly decided to lead by example, cancelling a €100m contract for a war training centre in Russia - but considering the centre is mostly finished, is it all hot air?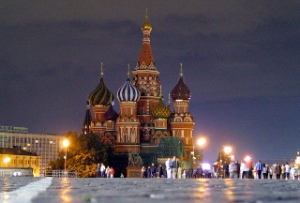 After the disappointment – or something stronger, depending on whose side you're on – of France deciding not to cancel the delivery of a €1.2bn (£955m) Mistral helicopter carrier to Russia, here's a country leading by example: Germany announced yesterday it will pull out of a contract to help build a €100m combat simulation centre in the country.

It's thought to be a nudge firmly in the direction of France, whose decision to carry on with its Mistral contract (a second ship will only be delivered if Russia is very well behaved and eats its vegetables) has been criticised by, well, pretty much everyone.

Of course, this is a slightly different situation: not only is the contract worth less than a tenth of France's, but Rheinmetall, the German company whose contract it was, has previously said it's actually almost finished building the training centre, a lot of which has already been paid for. The only thing still outstanding is some high-tech simulator equipment, which the economics ministry insists is the most important part of the contract - but the Russians seem to be pretty confident they can carry on without it.

So by the sounds of it, this is hardly a devastating blow to Russia's defence capabilities. While Germany's economics ministry has refused to be drawn on whether this was a hint at France, it sounds like this is more of a PR exercise than a serious aim at Russia.

Muscle-flexing it may be, but it clearly has Russia worried. Sanctions issued last week prevent European countries from signing any new defence contracts with Russia, which has caused it to realise it's too reliant on outsiders for its defence equipment, prompting a drive to find ways to manufacture arms domestically.

'It is necessary for the Russian military-industrial complex to achieve the maximum independence from imported technologies, components and resources,' defence minister Sergei Shoigu told the FT.

The problem is that when the equipment was being manufactured in the US and EU, Russia's enemies knew what it had. Now it's all going in-house, that's not going to be so clear...