'That's not a real footlong, Subway. I'm suing!'
Two men are suing the Subway sandwich chain over the length - or shortitude - of its footlong sandwich. Does size matter? Os is the complaint half-baked?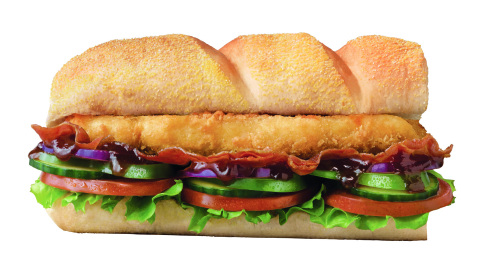 Two New Jersey men are preparing to sue Subway in the US for false advertising after measuring their footlong sandwiches and finding that they'd been short-changed.
According to their attorney, Stephen DeNittis, the pair bought 17 of these co-called 'footlong' sandwiches and every one came up at least half an inch short. Subway claims that the length of the bread is affected by the proofing and baking process and cannot be assured - despite its early advertsising campaigns promises that a 'foot' meant a foot.
Are these guys out to make a quick buck? Certianly not, says their attorney. 'The case is about holding companies to deliver what they've promised,' he says. And that mising bite is worth '45 cents per sandwich!'.