'The Libor fixing scandal was every chairman's nightmare' - Marcus Agius
YOU LIVE AND LEARN: The chairman of PA Consulting and former Barclays chairman talks about resigning, managing chief executives and the therapeutic effects of gardening.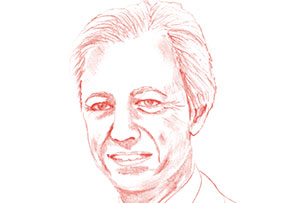 I started my career as an engineer at armaments firm Vickers but left after a few years to become a banker. They aren't so different. Think of words like leverage, gearing and synergies. If you can solve a mechanical problem you can solve a financial one.
Harvard Business School has a zero sum grading system, so to get into the top 10%, like I did, you just need to make sure 90% of your peers do worse than you do. Your colleagues are your competitors. They can be your friends too, but you need to remember both elements are always present.
I stayed at merchant bank Lazard for 34 years. Sometimes I thought this showed no imagination, but I could so often say that if they'd sold tickets for what I'd seen that day, I'd have bought one. Instead, I was well remunerated of course, which is even better.