'The perception is still that engineering is geeky and a job for the boys' - Mamta Singhal
Too many employers disparage female engineers. But they should be celebrated as business heroes in the making.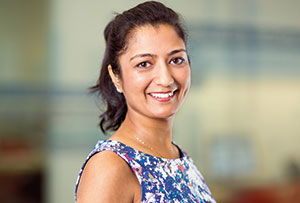 Six months ago, I went to a job interview – an informal, 'come-and-meet-the-company' type event with other candidates. It started out with 45 minutes of spiel from the sales and marketing team, shouting about how they were meeting 'their' targets and selling 'their' great products, and ended with the company director (another sales and marketing guy) glorifying his team's amazing work. With my long hair, manicured nails and pink heels, everyone assumed I was there for a marketing role. When I told them I was, in fact, planning on joining the European engineering team, I was met with surprise and scorn. 'Oh, we didn't realise you're just an engineer.' 'You don't look like a technician.' 'Do we need an engineer on our products?'
I didn't consider the job. Not because of the salary. Not because of the location. But because the company's attitude to engineering was awful. I knew I'd never be valued in the business.
Being an engineer still holds a negative stigma in this country and the profession is grossly misunderstood. Qualified professional engineers can drive out costs, develop holistic strategies, improve efficiency and develop amazing products, yet the perception is still that engineering is geeky and a job for the boys.