'The toys you play with in the army are incomparable' - Paul Sulyok, Green Man Gaming
20 QUESTIONS: The founder of the online gaming shop on the challenge of hanging onto tech expertise in London and why his beer fridge is 'magic'.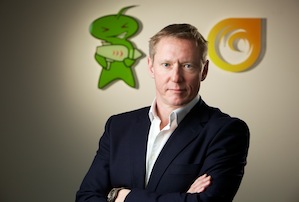 1. IF YOU HAD DONE SOMETHING ELSE WHAT WOULD IT HAVE BEEN?
I did a Myers Briggs [personality] test a little while ago that indicated there were two careers I should potentially consider: being an entrepreneur or being in the army. I managed to tick both those boxes [as an Army officer for six years] - I think I've pretty much exhausted my potential as a professional.
2. WHAT ELSE WOULD YOU NAME YOUR BUSINESS?
Green Man Gaming (GMG) had a placeholder name and we actually bought the url. It was Games Mart or GameSmart, depending on where the emphasis lies. It was a little bit too corporate for my liking. You had Game on the high street and GameFly in the US - the Game name was a little bit over-exposed.
3. IF YOU COULD BE BASED IN ANOTHER CITY WHERE WOULD IT BE?
In the UK, I'd want to be based in Brighton. There are a couple of real hubs in the games industry in the UK - one is London and the other one is Brighton of all places. Most importantly, it's a nice place to be.