There's an electricity crisis - and energy companies will be blamed
National Grid had to resort to emergency measures to keep the lights on yesterday, as the UK faces a supply squeeze.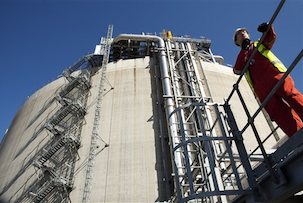 National Grid had to take drastic action yesterday to keep the lights on, resorting to an emergency measure that pays businesses to cut their electricity usage after ageing coal power plants temporarily broke down and wind farms stood idle.
A number of large businesses shut down their air con between 5pm and 6pm yesterday, the first time the scheme, paid for via levies on consumers' energy bills, had been used since being introduced last year.
It was the first Notification of Inadequate System Margin (NISM) National Grid had issued since February 2012 yesterday (the one before that was in 2009). And it sent wholesale electricity prices spiking wildly: one plant reportedly sold power for £2,500 per megawatt hour, 50 times the normal price.