Theresa May gets tough on educated migrants
The Home Secretary seems to have had just about enough of young, highly skilled graduates outstaying their welcome.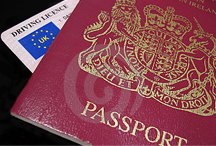 Outflanking UKIP on immigration must be tough for a politician, but Theresa May appears to be giving it a decent shot. A source 'close to the Home Secretary' told the Sunday Times that May wants to make it more difficult for foreign citizens graduating from UK universities to get work visas, as she seeks to bring net migration down to the now-unrealistic looking Government pledge of 'tens of thousands'.
Currently, graduates have a grace period during which they can stay here to look for jobs and apply for a work visa after their courses finish. If May gets her way, they would need to return to their home country before re-applying for a visa.
The Conservatives have been making more and more noises about immigration (mostly hoarse grumbles) as they see their voters (and MPs…) migrate to UKIP before next year's election. If this proposal does in fact become part of the Tory manifesto, it might help lure some of those voters back, but one has to wonder if the Treasury is likely to be pleased.