Theresa May, Nissan and industrial non-strategy: A historical perspective
This isn't the first time our prime minister has had to get down and dirty with the Yokohama car maker.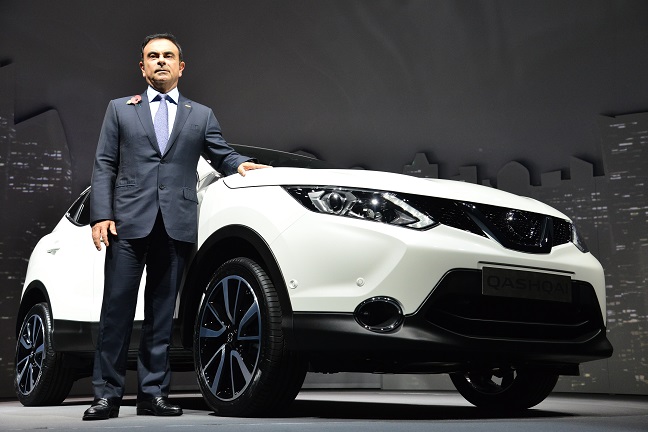 Few people know exactly what was said the in the meeting between Theresa May and Carlos Ghosn, Nissan's enigmatic boss, at Downing Street earlier this month. But it seems likely that the prime minister had to offer more than the warm words and vague promises the government has talked of in the days since. It will have demanded something cast iron before deciding to step up production at its factory in the north-east of England (It's worth remembering than Ghosn also runs Renault, and consequently has plenty of experience of squeezing governments for support).

Yesterday the business secretary Greg Clark gave the most revealing glimpse of what was said so far. 'Our objective would be to ensure we have continued access to the markets in Europe and vice versa without tariffs and bureaucratic impediments, and that is how we will approach those negotiations,' he said on the BBC's Andrew Marr Show. But some assume Nissan was offered promises of compensation if tariff-free access isn't achieved.

If that's the case then the government is playing a dangerous game. Helping out the car industry is politically easy – it evokes warm feelings of nostalgia for the time Britain 'used to make things'. And this case is especially emotive given Nissan's presence in the economically deprived Sunderland, where other skilled employment prospects are few and far between. But cutting backroom deals for companies that come calling looks less like an industrial strategy than an 'industrial make-it-up-as-you-go-along.'
---
Read more: Manufacturing - heart of the economy or just a sacred cow?
---
Others will come calling soon enough – lobbyists from the City to the National Farmers Union via the FTSE 100 and the nation's universities are gearing up to demand their own slices of compensation post-Brexit. That mythical £350m per week isn't going to stretch very far when the government starts 'picking winners'. And doing so will be a political quandary.