Think Again - The perils of being yourself
My foot is swollen and I'm wearing no shoes and a crappy T-shirt. I haven't shaved in 10 days and cannot be arsed to write this column. Fortunately, I can just be myself.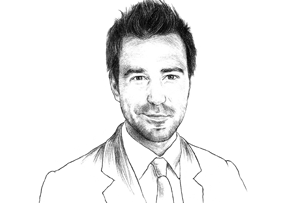 I must pull myself together and pretend that I'm writing about some important matter in a serious and professional way. I must also do it carefully to avoid offending my readers. Most importantly, I have to think hard to make a smart and original point.
Sadly, none of these things is possible if I decide to just be myself - that is, watching daytime TV while cyber-snooping a schoolmate on Facebook.
I remember a great line by Pablo Picasso stating that he spent most of his childhood learning to paint like an adult, but his entire adulthood trying to paint like a child.