Thinking outside the Patent Box
From April 2013, any profits from inventions that are protected by a UK patent will be taxable at a significantly lower rate of corporation tax. Patent attorney Adrian Tombling explains.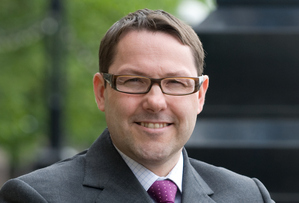 Before you get excited about this shiny new tax break however, a word of warning: despite being much-publicised, the 10% rate will not actually apply until 2017. Instead, the actual tax rate that will apply to qualifying profits in the coming tax year will be 15.2%. But that's not too bad when compared to corporation tax, which stands at 23%. This is because the tax reduction will be tapered, so the 10% rate will only apply to 60% of the qualifying profits in 2013-2014, rising to the full 100% in 2017.

Confused? Most people are. A survey of accountants carried out by Withers & Rogers found that 55% believe these rules are too complex. Basically, we think that the phased implementation of the headline rate of reduction could mislead some businesses into expecting more than they'll actually get.

Encouragingly, the survey has revealed that the majority of accountants (98%) believe that the incoming Patent Box legislation will encourage businesses to invest more in UK-based research and development. However, two-fifths of respondents commented that a significant number of businesses are yet to make any preparation for the new legislation and may not be ready to take advantage of the lower rate from day one.
This lack of preparation is worrying. The process by which the total qualifying profits are calculated, once all relevant deductions are applied, is excessively complicated and could cause problems if left to the last minute. For example, it is possible that some businesses could end up paying more tax than is needed if they don't prepare now – on the other hand, some businesses may even be unaware that they could benefit at all. It is vital that companies track their patented and non-patented sales separately from the beginning of April 2013 so as not to lose any eligible profits.

Adrian Tombling is a patent attorney at Withers & Rogers