A third of bankers 'hate' their jobs
All that national opprobrium has made UK bankers feel a little glum. Some 29% of them now say they hate their job, according to a new survey by eFinancialCareers.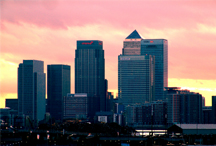 Polling more than 500 finance professionals, the survey found that nearly four in 10 (38%) tolerated their job, 29% said they hated it, a fifth responded that they liked their current post, and just 12% said they loved it.
The recruitment firm puts the general industry gloom down to punishing work hours, a dearth of new positions in the City, as well as the general feeling of national dislike toward the profession post-Libor and PPI scandals.
James Bennett, global MD of eFinancialCareers, warns that the results of the poll could mean trouble ahead for the sector as a whole: 'This disillusionment appears to be manifesting itself in a lack of ambition,' he says. 'There is less of a willingness to work punishing hours.'