Thomas Cook's turnaround takes off
The rescue efforts of chief executive Harriet Green are showing plenty of lift as profits jump 49%.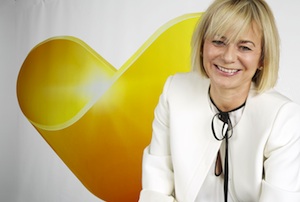 Two years ago it looked like Thomas Cook had a future as bleak as the skies outside our window this morning, but thanks to an extensive cost cutting plan, the beams of sunshine are starting to push through and profits at the travel company are up 49%.

The 172-year old travel company has managed to half its pre-tax loss to £158m from £337m and it has identified a further £400m of cost savings it intends to wring out by 2018, as its turnaround rolls on. The company expects to have made £440m in cost savings come 2015.

Profits before tax rose to £263m, up 49% and revenues rose 1.3% to £9.3bn.

At the forefront of the turnaround push is chief executive Harriet Green, who was parachuted in 16 months ago – having cold called the chairman of Thomas Cook, Frank Meysman, and convinced him she could save the company. Bet Meysman's pretty pleased he answered that call now.

'I am delighted to report that the first 365 days in the transformation of Thomas Cook have been a great success,' chirped Green.

'We've taken out more cost more quickly than originally planned. The balance sheet has been strengthened; the £1.6 billion recapitalisation has been completed, maturities extended and we have almost halved our net debt. Finally and significantly, operational cash flow is gathering momentum.'

The improvements in the company's finances have not come easily. The company has embarked on a series of job cuts and store closures as well as selling off some key assets. In March it announced it would be slashing a further 2,500 jobs as it closed 195 stores. Last week the travel group announced it would sell its stake in NATS, the national air traffic control, for £38m as well as its corporate foreign exchange business for £4.5m.

Thomas Cook stumbled during the recession due to tough trading conditions, high fuel costs, social unrest in some of its most popular destinations and its stores suffered as online bookings became modus operandi for holiday makers.

Shares have bounced this morning however as Green proves she knows what she's doing (despite no previous experience in the travel industry). The share price is up 13.51% this morning to 173p – a significant rise from its 16p low in 2012.

Green, who axed the company's motto 'don't book it, Thomas Cook it' back in October and introduced a new, sunnier logo, made it clear her turnaround efforts are far from over.

'Yet the implementation of our strategy for sustainable profitable growth has only just begun. Totally committed to our continuing transformation, I look forward to Thomas Cook delivering even more value in the years to come.'

We have lift off.