The three biggest myths about Steve Jobs
The co-author of Becoming Steve Jobs punctures a few popular misunderstandings about the Apple genius.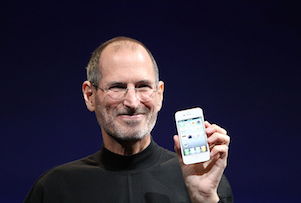 What made you decide to write Becoming Steve Jobs?
Having written about Steve Jobs for 25 years, I felt I had had a front row seat to observe his development as a business leader. It was a fascinating evolution to witness.
Who did you write it for?
We hoped to appeal to a broad audience of people who might be interested in the 'hows' and 'whys' of Steve's remarkable success by the end of his career, especially considering the reputation he had developed as a temperamental and tyrannical leader. He could be that way, but there were many other dimensions to his personality and management style, and they grew and shifted as he matured.
You first interviewed Jobs in April 1986. What was your first impression of him?
Smart, impatient, cocksure.