Three charts that show why falling unemployment isn't all it's cracked up to be
Disappointing labour market data this morning won't stop the chancellor gloating, but it shows the economy isn't running at full throttle.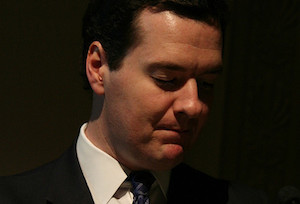 On the one hand, today's labour market figures are a welcome plumage-plumper for chancellor George Osborne before he delivers his final Budget before the General Election. Unemployment stayed at a six-year low of 5.7% for the second month. The number of people in work hit a record high of 30.94 million. Jobless benefit claimants fell to 791,200, the lowest level since 1975.
But that's not the whole story – although it is the one Osborne wants to tell. The figures were 'yet another economic milestone' and 'further proof that the government's long term economic plan is working,' he crowed. He'll get more support for that today from the Office for Budget Responsibility, which is expected to upgrade GDP growth projections for this year from 2.4% to 2.6%.
But today's ONS data is disappointing. For a start, economists had expected unemployment to fall yet again to 5.6% in the quarter (November to January). But real wage growth was even more laggard, at 1.8% including bonuses, compared to predictions of 2.2% by economists polled by Bloomberg, and 2.1% in the three months to December (which was, to be fair, boosted by bumper Christmas bonuses).