Can Tim Cook convince investors Apple's best days are yet to come?
Steve Jobs's anointed successor has a big challenge on his hands.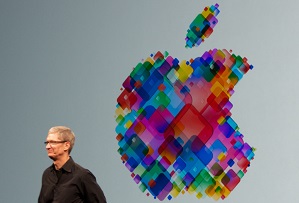 Filling the shoes of a messiah is not an easy task – something Apple CEO Tim Cook will know better than anyone. The tech giant has spent most of the five years since the death of its revered founder Steve Jobs in good health. Despite a few hiccoughs towards the end of 2012, it reached a market cap of $700bn (£477.5bn) last year; more than double that of the world's second-most-valuable company ExxonMobil. Last January it reported the biggest quarterly profit in history - $18bn.
But the honeymoon period wasn't going to last forever and in recent months the shine has begun to come off. It has lost 27% of its value over the past year and briefly lost its throne as the world's most valuable business to fellow giant Alphabet. Last week it confirmed that its sales were down for the first quarter in more than a decade. Carl Icahn, it's vocal long-time backer, dumped his entire stake in Apple last week - though his motivations were not especially clear.
---